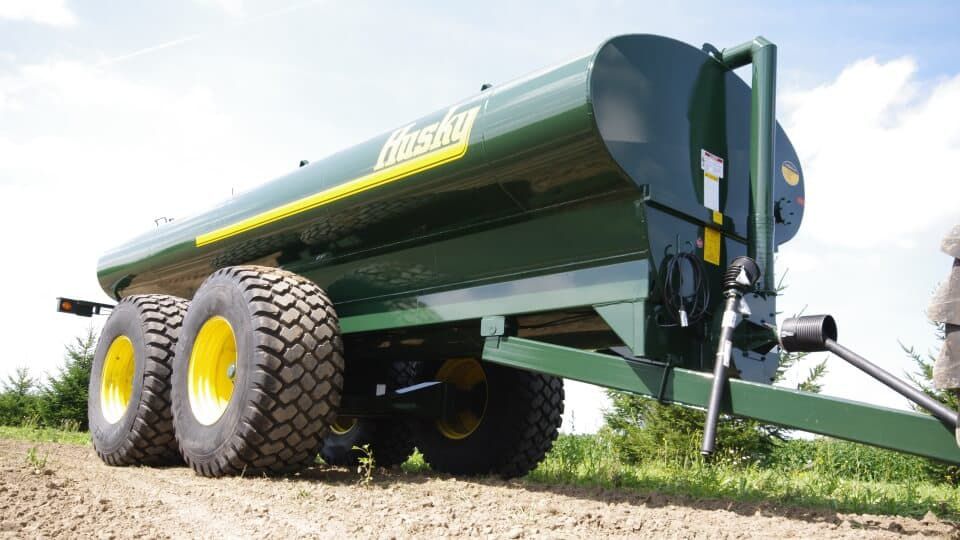 SLIMLINE SPREADERS
Husky's solution to North America's busy highways; the Slimline spreader, available in sizes from 15000L to 36500L, fits in an active lane of traffic. Designed for modern farmers, the Slimline manure spreader provides many advantages including quick emptying, ease of towing and high ground clearance.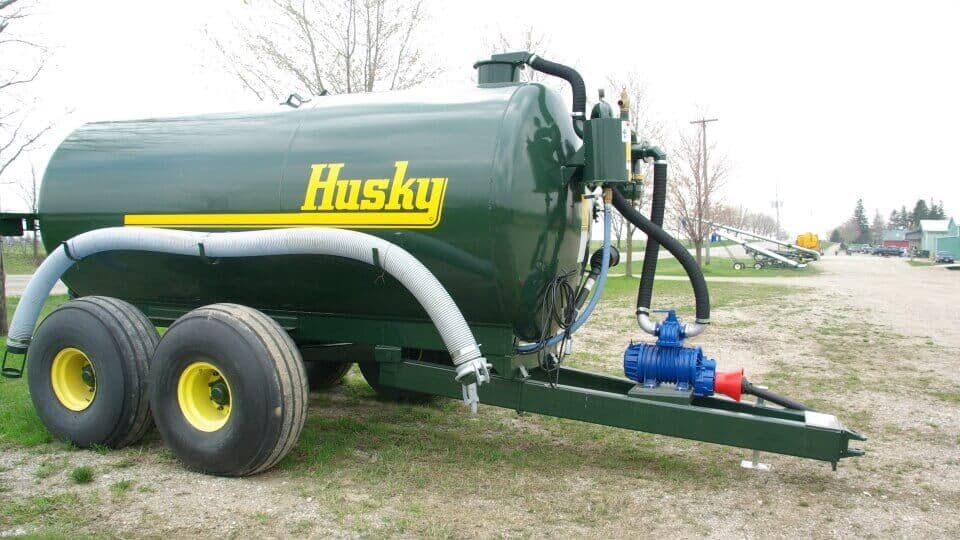 VACUUM SPREADERS
Husky's vacuum manure spreaders are built for the convenience of self loading and spreading allowing for single operator use. Available in sizes 5800L to 28000L, vacuum spreaders are a great solution for any operation.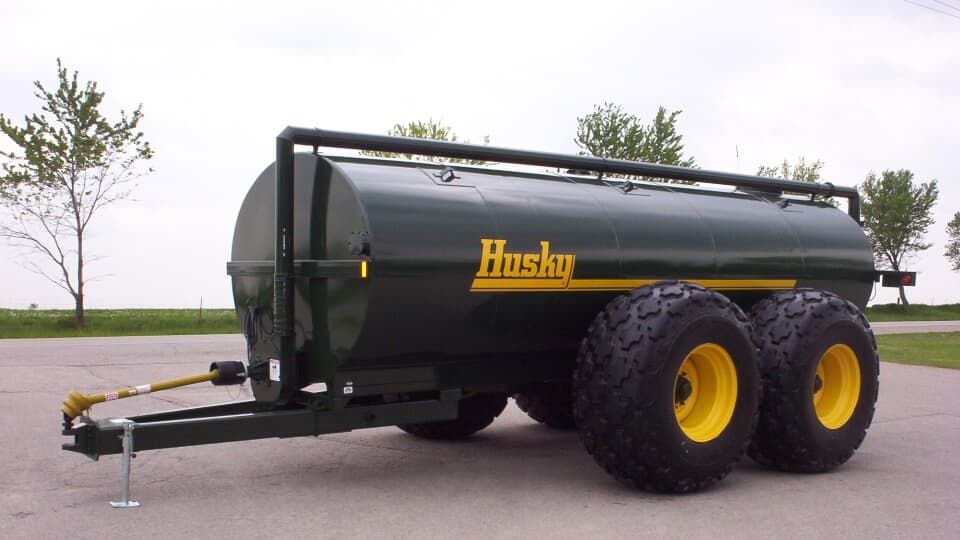 ELITE SERIES SPREADERS
Husky Elite Model spreaders, in sizes 7000L to 15000L, are Husky's solution for the compact spreader market. Easy towing and a low profile make it great for farmers that have bridges or other obstacles to travel under.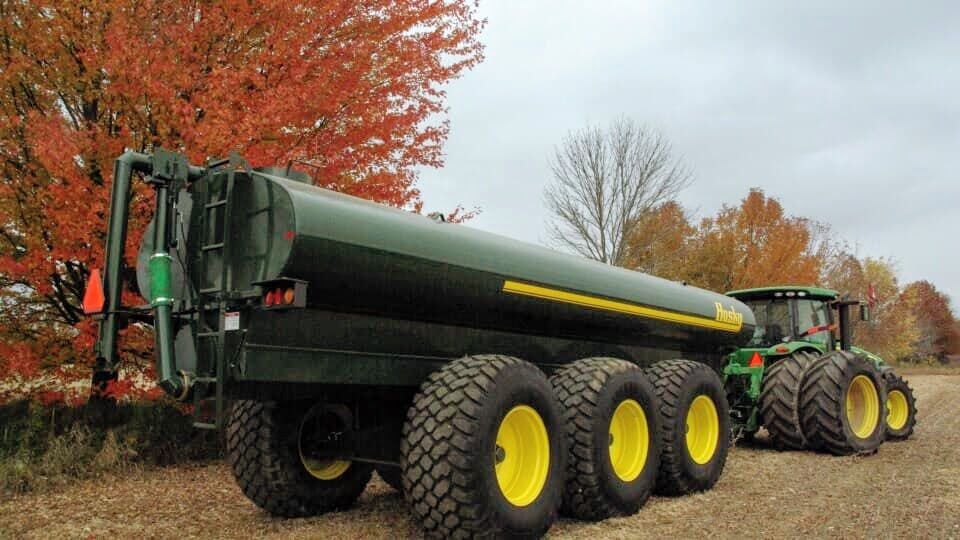 TRI AXLE SPREADERS
Husky's Tri-Axle Slimline is the ultimate in compaction reduction and field preservation. With front and rear steering axles, 30.5 x 32 Alliance Radial tires, and six wheel brakes the Tri-Axle spreader is the premier solution for field applying manure.